An AAPL Investor's Ideas
If you build it, they will come
by Mitch Halmu, Netside Corporation
March 2013

In case you're wondering, this cool gadget is NOT an Apple laptop - it's a Dell.
In November 2012, I pre-ordered and bought from Amazon one of the first Dell XPS13 Ultrabooks with the Intel i7 third generation processor, 8G RAM and 256G SSD hard disk, in a sleek aluminum top and carbon fiber bottom case weighing just under 3 lbs, then promptly dumped Windows 8 that was factory pre-installed and loaded two different versions of Linux on it - dual boot Debian and CentOS. Several guys in trendy, high-tech shops that I visited asked to look at it, hold it and play with it a bit. They all had shiny Apple MacBook Air on their desks, but I could sense their desire to have one - somehow, my humble Dell was a tad cooler than their classy Apple.
A couple of weeks later, Dell [NASDAQ: DELL] introduced their first developer edition Linux-powered Ultrabook with project Sputnik, running Ubuntu. Just google for it, and you'll see the public interest it generated in the US and abroad. It reminded me of what you used to see for new Apple products when the late Steve Jobs was running the place.
Over the next few monts, I watched Apple's stock [NASDAQ: AAPL] collapse, and this got me thinking: have they really lost their mojo? Probably, since no one on Wall Street lately seems to foresee a bright future for the stock. These folks vote with their money, and lots of them sold AAPL.
Okay, so now we're in the hole and I'm holding the bag in my portfolio: what to do? As a professional sysadmin, it is my job to quickly find a solution to problems. Any problems. Selling low is not a solution.

If Apple cannot see the light, let's suggest a few things that they could do to right the sinking ship.
1. Laptops: re-engineer the MacBook Air
I have a gut feeling that, with few exceptions, most other manufacturers do not care which O/S you're running after you buy the product. In fact, they rather make their boxes as compatible with other O/S versions as they can, so they won't miss out on sales to other segments (yes, not everyone runs Windows). The MacBook Air is perfectly capable to run Linux, if you're willing to jump through some extra hoops to load it. Even Linus Torvalds uses a MacBook Air. Yet Apple will rather have you locked into OS X.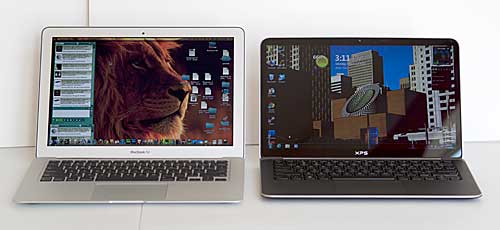 What I suggest is that Apple encourages the Open Source community to develop and use its hardware, and produces an Ultrabook capable to run Linux out-of-the-box. You'll be surprised how many will sell, especially in foreign markets where the rate of Open Source adoption is a big deal, and where the product's quality truly trumps price considerations. Learn from Dell - they built a Linux machine loaded with Ubuntu, in spite of Microsoft's [NASDAQ: MSFT] threats, and won market share. Apple should pick an established Linux flavor (i.e., Red Hat [NYSE: RHT] CentOS, which is popular in business applications) and follow Dell's lead, or sponsor another Open Source Linux variant and cultivate it with user community support.
The 13 inch MacBook Air is also overdue for a facelift (i.e, the fat frame around the display can be slimmed down, so a bigger edge-to-edge screen fits in the lid area, as seen on the Dell XPS13), 1080p and some more horsepower under the hood.
2. Phones: bigger screen, better features
Samsung already stole the umph with their larger screen smartphones. So if that's what the public wants, give it to them: make an iPhone with a 5 inch screen. This one is so obvious...
Scared of the competition, Apple started defending itself by sending emails to their customers pointing to this page that explains why the iPhone 5 is the best. I believe the customers already know what they have, and would rather receive a letter explaining what the next iPhone will bring. Like a LARGER SCREEN.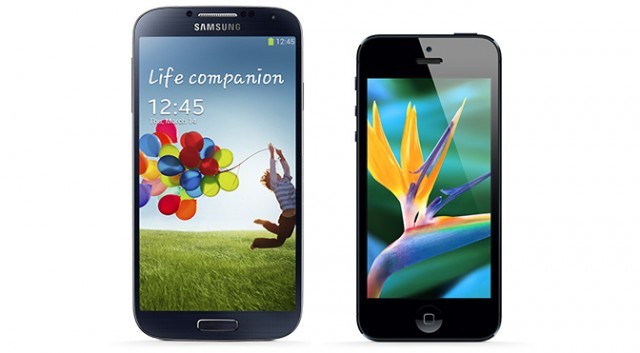 Also add an SD card slot to the larger iPhones. It's about time, and will offer fans another good reason to select and stick with the iPhone vs the competition. The new Samsung Galaxy S4 has one. For that matter, the Samsung Galaxy S4 has better overall specs than the Apple iPhone 5: [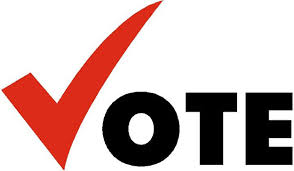 ]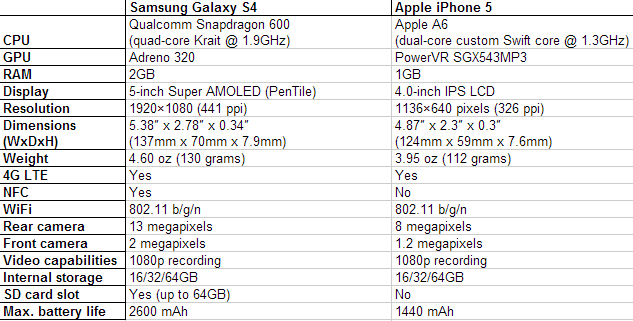 Even more interesting is that Samsung plans to equip the Galaxy S4 with the new 8 core Exynos 5 Octa processor in some countries, although not in the US.
Stop playing games with the US consumer: we're not stupid! Just read this article (Sep 13, 2012):
It looks like Apple is introducing another adapter that will play nice with its new smaller dock connector, dubbed the Lightning, bringing a micro-USB connection to the iPhone 5. Though it appears only our friends across the pond will see this dongle, as Apple is currently selling the device on its U.K. website.
The new Lightning to micro-USB adapter will let users charge and sync their new iPhone 5, iPod Touch, or iPod Nano, offering a convenient alternative to people who have an assortment of micro-USB cables collecting dust. Available only in Apple's online store in the U.K. and other European countries, the device is meant as a loophole to the European Commission's 2010 legislation about standardized ports.
The ruling picked micro-USB as the official standard, requiring that all smartphones available in Europe be chargeable via the port. Given that Apple prefers its own proprietary connectors, the new Lightning to micro-USB adapter is a nice workaround for the company.
While the accessory is not as convenient as having an actual micro-USB port on the iPhone 5, it does provide an easier solution for smartphone users who carry around duplicate cables. The U.K. store is currently selling the adapter for £15 ($24) and will ship in three days, while the French and German stores offer the same shipping estimate and a price the extra at EUR19.
Despite Apple not officially selling the device Stateside, people in the U.S. can still purchase the adapter from the European sites, if they are willing to shell out some extra cash for taxes and shipping. Though it will likely only be a matter of time before the dongle starts popping up on eBay and similar services, which might be the cheaper option.
Fire whomever thought out that marketing strategy - it's outrageous and insulting to hold back items from users who want them available from the manufacturer in every market. How many US customers did Apple lose over this gaffe? What's wrong here is, the company changed the old connector used for Apple devices, for which lots of users had cables and even permanent hook-ups in their cars, on the iPhone 5 and "forgot" to tell them that the new 8-pin Lightning connector can be converted to a 5-pin micro-USB port!
Why, that's a new, desirable feature, and should be prominently marketed as such over here, not just across the pond. Having a micro-USB port on a phone, even when using a special converter cable, is better than not having a USB port at all. It can be used to power, sync and tether the iPhone 5 to other devices. In fact, I would like to see another real USB 3.0 port built-in and supported on the iPhone for USB OTG (On-The-Go) adapters. Look how much fun users have with Android: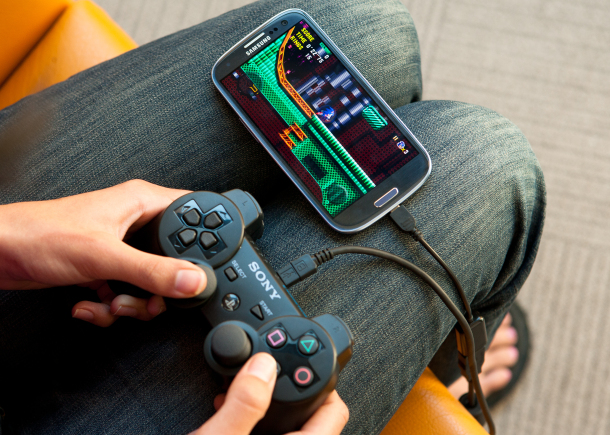 Further googling reveals that Apple had a change of heart and later started offering the Lightning port adapter in the US Apple store as well. Did they have to learn the hard way?
Yet the biggest blunder, the Maps failure which marked the beginning of the stock slide, is a big deal still waiting to be fixed. No matter how much they tinker with it, the complaints keep coming. That is because they rushed to market an immature product that was not quite perfected yet, intending to push aside the established front runner app. So knowing that it sucks, why not offer both Google [NASDAQ: GOOG] Maps and Apple Maps (iOS Maps, or whatever it's called) apps on the device with an iOS upgrade or patch? Let people use whatever they like best, and the controversy would blow over.
If you find yourself in a hole, stop digging!
3. Tablets: add a built-in phone option to the iPad
That should produce the largest and most capable smart iPhone yet, with the hugest sceen anyone may want for whatever reason. While I don't expect folks to carry their iPads as a replacement for cell phones, having a built-in phone that you can dial with and make a call over a cellular carrier in addition to 4G data can't hurt. Pretty soon, people will want to see a larger talking head smiling back at them, just as they do now with Skype.
A word about Skype: it was bought by Microsoft in 2011 for $8.5B after eBay [NASDAQ: EBAY] spinned it off to Silver Lake in 2009 for $2.75B. So they now have a good VoIP platform and switched 100M Windows Live Messenger users to Skype. A good app for their Surface tablet and Windows phones. Microsoft ultimately reaps the revenue from the popular Skype for iPhone app as well.
So here's Apple's challenge: use the excess cash stash to produce a viable competitor to Skype. Viber, a Cyprus-based calling/messaging service reported in February that its worldwide user base has soared to 175M from 140M in December. This startup is doing something right and is rapidly growing to become a serious challenger, so learn from them, steal from them, buy'em, whatever works best in Daddy Warbucks' corporate strategy, but don't ignore them. Viber has apps for iOS, Android, Windows Phone, Blackberry, Nokia and Bada that allow users to make free calls, text and share pictures. Unlike Skype, Viber doesn't have video, and that's where Apple's FaceTime technology could be integrated to fully compete with Skype. Also see video chat social app Tango, which annouced native iPad support and has passed 100M registered members across the multiple platforms and devices it supports.
Produce selected, trend-setting Apple apps ported from iOS to other platforms, and find a way to monetize that with Apple's offerings. Amazon [NASDAQ: AMZN] and Google do this - why not Apple?
Same comment as for the iPhone: equip the iPad with an USB 3.0 port and an SD card slot. While the dock connector may provide this functionality, there is no sound reason not to have them on the iPad itself, other than Apple's big brother who knows best what's good for you while you play in the walled garden mentality. These are things users have been complaining about since the iPad was first introduced, and the competition has already provided.
In addition, the iPad could really benefit from a true HDMI port, rather than the hack Apple built into the Lightning AV adapter that tops out at 1600x900 resolution, which is not 1080p.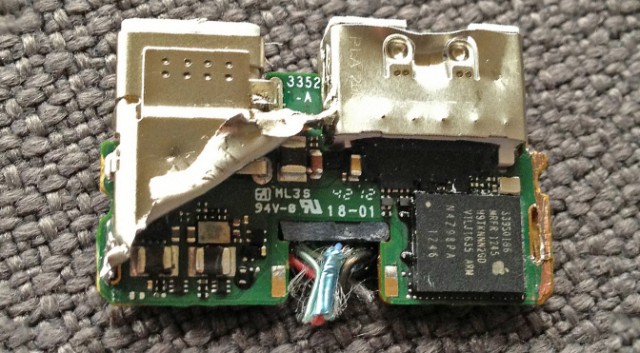 While as an investor I understand the reasoning behind Apple's custom cables, as a tech I frown upon inferior substitutes for the real thing - just how is this contraption contributing to "the best personal computing experience"?
4. Excess cash: buy something
I'm not sure if anyone made the connection between activist investor Einhorn and the unicorn commercial from Apple's competitor Samsung we all saw during the Superbowl. But it was truly funny (Einhorn means Unicorn in German). Apple now has hoarded so much idle cash it has attracted the vultures. The inability of a company to put cash to work has me worried that the guys on top have lost their mojo. While Steve Jobs could arrogantly brush off critics - he was the master chef at Apple - Tim Cook is just a cook. [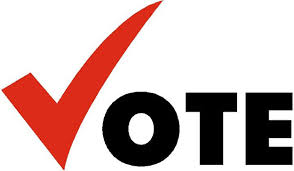 ]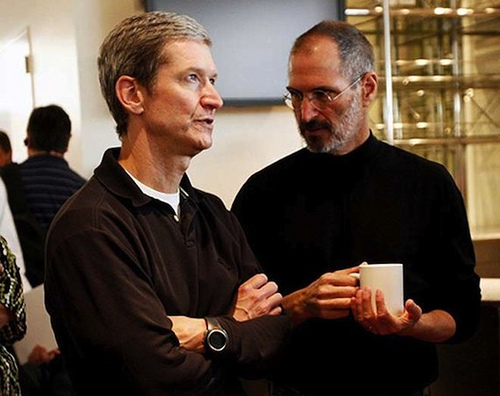 Besides returning some of that cash to investors, which would move the stock a bit, Apple should consider new ventures. Improving an existing product like the iPhone and iPad is good, but the competition is already close at their heels. How about competing in other fields? What's the hottest topic in computing right now? Cloud computing!
Apple's iCloud is for consumers. What I'm talking about is commercial cloud computing (infrastructure as a service), where Amazon is the largest player. Apple could buy a smaller but established cloud provider like RackSpace [NYSE: RAX], and offer IaaS cloud services. RackSpace already has the cloud technology deployed in data centers with wide industry support for their OpenStack Open Source platform, and they recently bought ObjectRocket, a fast NoSQL MongoDB database as a service.
Besides OpenStack, there are other viable cloud platforms. I suggested RackSpace because they have a market cap of around 7B, had a bad quarter and the stock now trades about $30 below the all-time high. Search for cloud computing - you'll find plenty. You'll also find stories about some pretty big deals in the making. EMC [NYSE: EMC] and IBM [NYSE: IBM] are looking to buy privately-held SoftLayer. So what is Apple looking to buy while other industry titans battle? Probably nothing... See?
It's all out there for grabs - take it and run with it!
5. Excess cash: build something
There are lots of rumors about new Apple products, like an iTV (what happened with the Loewe acquisition and the Invisio transparent TV?), or a flexible wrist display (aka iWatch). Cool - can't wait to see the new gizmos hit the market. Yet so far, the best TV money can buy is still a Sony XBR and the best watch is still a Rolex. Anyway, Samsung is already preparing a wristwatch.
As the company states: Apple strives to bring the best personal computing experience to students, educators, creative professionals and consumers around the world through its innovative hardware, software and Internet offerings.
Notice something is conspicuously missing from this statement and from Apple's products page? There is another, traditional product a large computer manufacturer should offer to a different audience: servers for business use. And I don't mean Apple's mickey-mouse OS X Server product. Apple should start building machines that can be racked in data centers, and compete with Dell, Hewlett Packard [NYSE: HPQ], IBM, Oracle [NASDAQ: ORCL] etc. Servers should be of high quality, powerful, reliable, energy-efficient, and run several flavors of Linux. Many companies and large data centers would be interested.
While making servers may not be as uppity, it provides stability, a steady income from business contracts, and brand recognition in the industry. So here's an idea for an Apple Cloud Server: use ARM RISC (reduced instruction set) 64-bit chips to build the next generation server. While ARM 64-bit chips are not out yet, Advanced Micro Devices [NYSE: AMD] will start producing them in 2014 - just in time to launch a new Apple server product!
Baidu [NASDAQ: BIDU] has done it already, deploying Marvel [NASDAQ:MRVL] ARM-based servers in their data centers. Dell and Hewlett Packard have ARM server offerings in the pipeline - where is Apple? Sleeping on its pile of cash...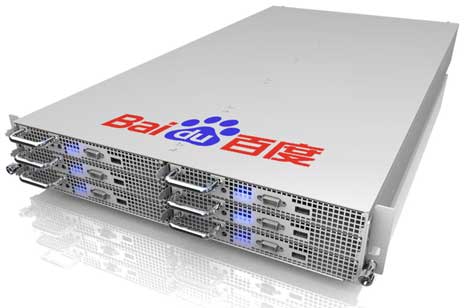 6. Excess cash: invent something
That should be rather easy to do for a tech giant with Apple's R&D resources. I sit and ponder how other outfits of more limited means can come up with simple things that are enormously overpriced and wildly in demand. Just take a look at this product. Would you pay $2,499 for a simple black box that can do one thing only?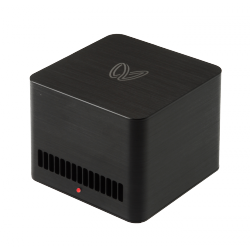 It's not silver, thin and pretty like an Apple gizmo, yet many would like to lay their hands on this ASIC ( Application Specific Integrated Circuit) device at any price. It is disruptive technology in cyberspace, and will upset the status quo for an established on-line user community when it hits the market. Butterfly Labs has a waiting list and an almost one-year backlog on their high-end products, or so they claim in the FAQ ("Our orders date back to June, 2012"). Avalon is thriving in the ASIC business. People have been rigging together some pretty weird looking mining hardware in their garages before these guys came up with a neater package.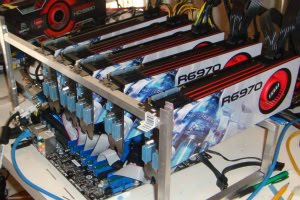 This is better than the pet rock: what can be more tempting than making money out of thin air while your otherwise idle computing device is churning away? With your little Apple iMiner ASIC you could mine your own Bitcoins that have value, can be traded for real currency on a Bitcoin exchange, or invested in a Bitcoin fund.

You know this is serious business when the venerable Wall Street Journal publishes an article about Bitcoin investing, the media giants like The New York Times are buzzing about it, and the Feds start regulating Bitcoin exchanges. There is talk about Bitcoin ATMs being installed in Los Angeles and Cyprus. Even the Apple enthusiasts at Macworld have started talking about Bitcoins.

BitPak used to offer an app for iOS, until Apple pulled the chain on the product and removed the first Bitcoin wallet from the App store. On his site, the developer Rob Sama describes an Apple employee who "sounded like a nervous teenager" telling him on the phone that was "Because that Bitcoin thing is not legal in all jurisdictions for which BitPak is for sale". Like where? Can you run a Bitcoin wallet on Android? You bet: here it is on the Google Play Android Apps site.

Apple pulled the Bitcoin iOS wallet app in June 2012, on Tim Cook's watch. Still believe that Apple is the great visionary tech leader today? Think again: hiring nervous teenagers to spread PR nonsense will come back to bite you. Find that moron and fire him. Then hire someone more mature and better educated to speak for the company, who has an inkling of what is really going on in "that thing" called technology and some sense of where we are headed. And come to think of it, start at the top, with someone of the caliber of a master chef, not just a cook.

Someone who, spotting a new incubator technology going viral, would ask Apple's R&D to produce a prototype for a sleek device that is portable, has a dedicated ASIC for Bitcoin mining over Wi-Fi and 4G LTE data, a secure electronic wallet for real and virtual currency transactions, supports various electronic payment and encryption standards, has a micro-USB 3.0 OTG port for tethering in addition to bluetooth 4.0, has NFC (near field communication) capabilities for contactless payment systems, has a micro SD card slot, a mini-HDMI port for 1080p output, biometric ID sensors, high-resolution camera - an iWallet that can also dial like a cell phone. For kids, the real banking function could be blocked, and a different ASIC programmed as a GPU (graphics processing unit) inserted instead for incredibly fast and high quality videogame rendering.
| | |
| --- | --- |
| | Update: just to show you that there are tech industry leaders who get the idea mighty quickly, you may want to read this article: Amazon.com Offers Virtual Currency to Buy Apps, Games. In their May 13 press release, Amazon Coins are described as "the latest offering in an array of services that make Amazon the most complete end-to-end ecosystem for building, monetizing and marketing their apps and games", and a substantial monetary incentive to app developers. Furthermore, BitPay is already offering a Fulfillment by Amazon.com bitcoin payment system for Amazon merchants. |
So now that you saw some of these bleeding-edge hi-tech products and the prices they command, you still think AAPL has the best margins on hardware? How much do you think it costs to manufacture that $2,499 black box? Just wait 'till Samsung gets the idea and starts producing a Galaxy Miner...
7. Open Source iOS
In the early days, Apple almost went under. Co-founder Steve Jobs returned to Apple after they bought out his Next company, and took the reins at Apple in July 1997. Apple partnered with Microsoft, and Bill Gates became a friend to the tune of a $150 million investment. At the 1997 Macworld Expo, Steve Jobs said:
If we want to move forward and see Apple healthy and prospering again, we have to let go of a few things here. We have to let go of this notion that for Apple to win, Microsoft has to lose. We have to embrace a notion that for Apple to win, Apple has to do a really good job. And if others are going to help us that's great, because we need all the help we can get, and if we screw up and we don't do a good job, it's not somebody else's fault, it's our fault. So I think that is a very important perspective. If we want Microsoft Office on the Mac, we better treat the company that puts it out with a little bit of gratitude; we like their software. So, the era of setting this up as a competition between Apple and Microsoft is over as far as I'm concerned. This is about getting Apple healthy, this is about Apple being able to make incredibly great contributions to the industry and to get healthy and prosper again.
So what did Jobs do then that turned around the company and made AAPL shares appreciate? He partnered with his main competitor, opened up Apple's Macintosh platform to a release of Microsoft Office for the Mac and let the Internet Explorer become the default browser on the Mac.
There isn't going to be another Steve Jobs to turn around the company this time. Tim Cook is not the man. He had a chance to nimbly follow Jobs' historic about-face strategy when the iOS Maps replacing Google Maps fiasco hit the fan, and blew it. That was precisely when AAPL stock started to drop, remember?
It is becoming increasingly clear that whatever the beleaguered Cook tries will not appease investors. The $17B record bond offering is a short-term band-aid. The stock popped on the news, then fizzled. Now the trend is down again, and for good reason.
Do you invest in Apple for the dividend or for the growth? Right now, AAPL stock has a market cap of $406B, a P/E of 10.34 and a dividend yield of 2.8%. Their competitor GOOG who also makes smart phones (Motorola), tablets (Nexus), mobile O/S (Android), browser (Chrome), laptops (Chromebook), tunes (Google Play Music), cloud (Google Cloud) has a market cap of $301B, a P/E of 27.20 and pays no dividends. GOOG just broke $900 per share. Why is Google better than Apple?
If history is to repeat itself, the running in a walled-garden mentality is doomed to failure. While Apple has an Open Source page for developers, iOS is not on a par with Google's Android Source Code. This is the true reason behind why Google Android is gaining market share from Apple iOS.
If Apple iOS would to become truly Open Source, just imagine how the community would advance development and adoption in the platform. But in a few years from now, if the status quo is maintained and Apple doesn't open up, I dare to predict iOS's market share will be irrelevant. And if Apple doesn't diversify their technology platform and enters new fields, their days at the top of the hi-tech pyramid are numbered.
It will be soon enough for another industry titan (Samsung?) to realize that they could have beaten Apple today if they only introduced a top line of high-end devices with say, precision machined titanium cases instead of cheap plastic. Their smartphone specs are already better and more powerful, as shown above, so what's stopping them from producing exceptional hardware with that exclusive touch the next time around? And those better toys will all be running Open Source Android, not Apple iOS.
It would be a bold move for Apple to go Open Source. But it is the only way to guarantee that their market share will grow, rather than shrink further. To illustrate the concept, look at what happened to Sony's Betamax. Beta was technically superior to VHS videocasette recorders (VCR), but who won in the end and why? Maybe that's too far back - do you even know what I'm talking about? Okay, here's a more recent example: Oracle bought Sun Microsystems in 2010, and managed to effectively annihilate the popularity of Solaris in a couple of years by cutting Sun's Open Source initiative. As a long-time UNIX user who started a Solaris-based ISP in 1995, when Linux was still in its infancy, I personally think Larry Ellison was an idiot for killing the Sun Golden Goose - now Linux is truly king on the Internet. Their greed managed to destroy an established UNIX brand for short-term gains. Have you heard much about sparc and Sun Solaris lately?
Millons of Apple products users engaged in a practice known as iOS jailbreaking. While Apple has fought the trend tooth-and-nail, the fact remains the Digital Millennium Copyright Act (DMCA) allows jailbreaking in the US. There is an entire industry built upon jailbreaking Apple's iOS, as many people want to gain root access to the operating system in order to download and install additional applications, extensions, and themes that are unavailable through the official Apple App Store or not approved of by Apple, or use the devices with unapproved carriers.
This really begs the question: if that's what the customers fancy, why not give it to them? Google supports "Android rooting" on its devices and provides the technical know-how on fast booting, unlocking the bootloader and even replacing the operating system entirely. What would happen if Apple were to remove the barriers to iOS jailbreaking and would follow Google's lead? How many of Google Android's current customers and developers would an Open Source Apple iOS lure?
Open up thy source, Apple, or it will be Android in the end, my friend...
Conclusion
While not intended to offer a comprehensive solution, these are just some random thoughts that popped in my mind while watching the decline in AAPL stock on an otherwise record-setting market day. Maybe someone of influence with the company will read these lines, get inspired, and kick them upstairs. Maybe others can dwell on this and come up with even better arguments. What will AAPL do in the long run? Have we hit the bottom yet? Who knows...
This just gave me another idea: perhaps Apple should open up a sanctioned forum for investors and analysts to express their frustration at what they perceive is wrong with the company, offer constructive ideas, suggestions, etc., and hire a warm body to sift through them. Like an old-fashioned suggestion box of sorts. And this should be a distinct category in addition to the general Apple feedback page, which is geared to specific product uses by consumers. That means, of course, that the following arrogant statement from Apple's Unsolicited Idea Submission Policy should be revised accordingly:
Apple or any of its employees do not accept or consider unsolicited ideas, including ideas for new advertising campaigns, new promotions, new or improved products or technologies, product enhancements, processes, materials, marketing plans or new product names. Please do not submit any unsolicited ideas, original creative artwork, suggestions or other works (?submissions?) in any form to Apple or any of its employees.
Why not? It looks more and more that Apple in general and Tim Cook in particular could use some new ideas. Learn from GE (imagination at work): they have a Submission Form for ideas from the public.
Amazon is also receptive to comments - if you email them and have something intelligent to say, you receive a nice, personalized response from Investor Relations, which means a human working for the company has read your message.
If you build it, they will come. If not...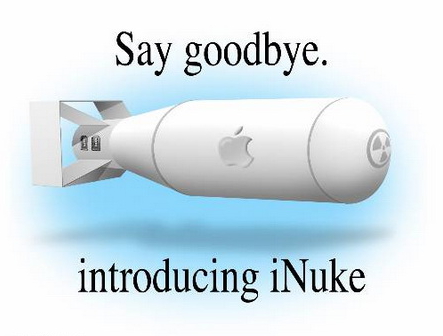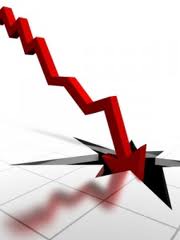 ---
Disclosure: the author owns AAPL shares, and dearly wants the stock to perform better.